Fish, hunt, or relax by the lake at our remote and amenity rich cabin resort located approximately 80 kilometres North of the City of Greater Sudbury.
The Northwoods Lodge has been welcoming families and sport anglers to the beautiful shores of Onaping Lake since 1946. Guests are welcomed and hosted by Serge and Tuula Ayotte who have owned and operated the property since 1998. This retirement property purchase turned passion project is now the joy of their summer and fall season as they continue to look forward to their returning guests and friends each and every cottage season.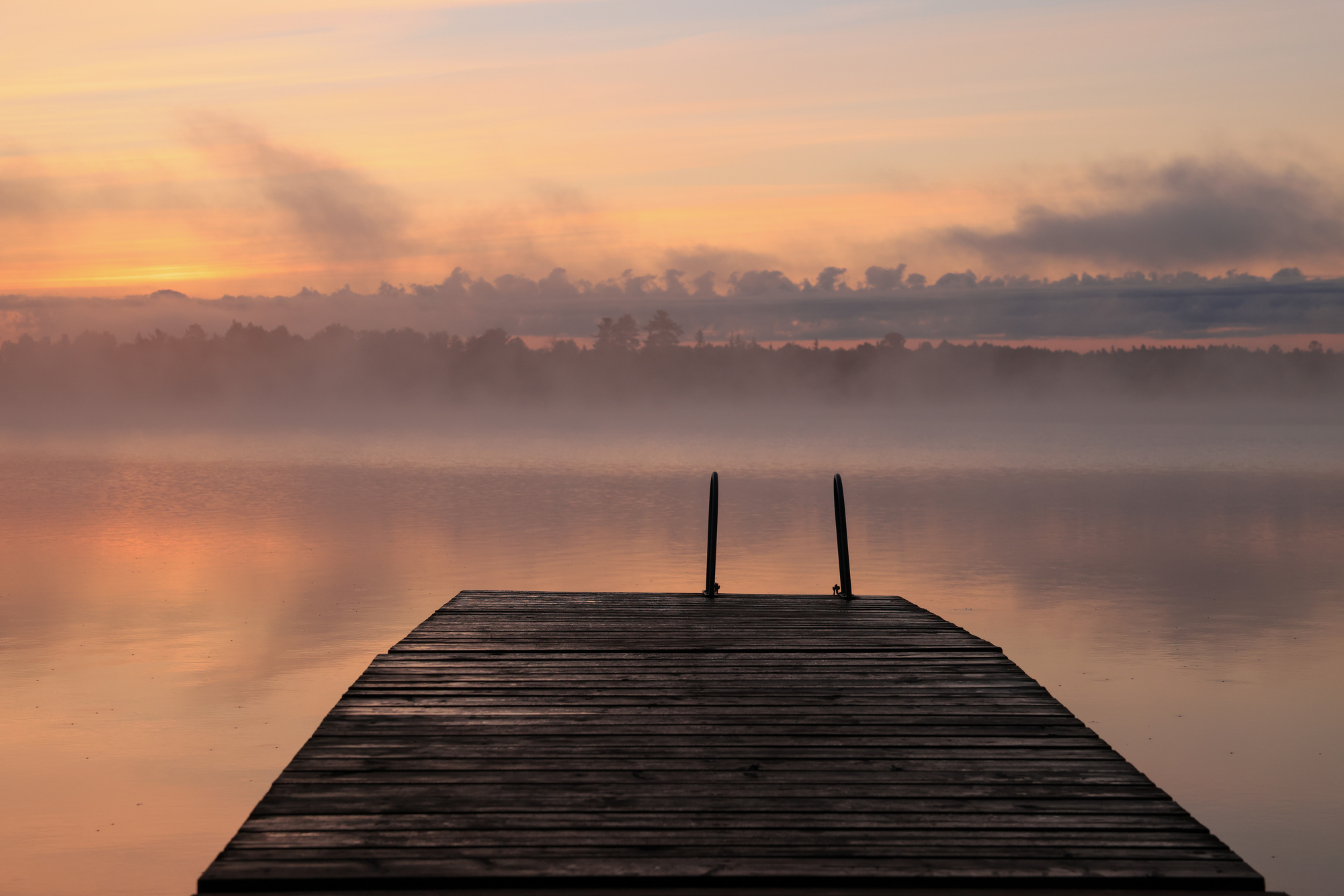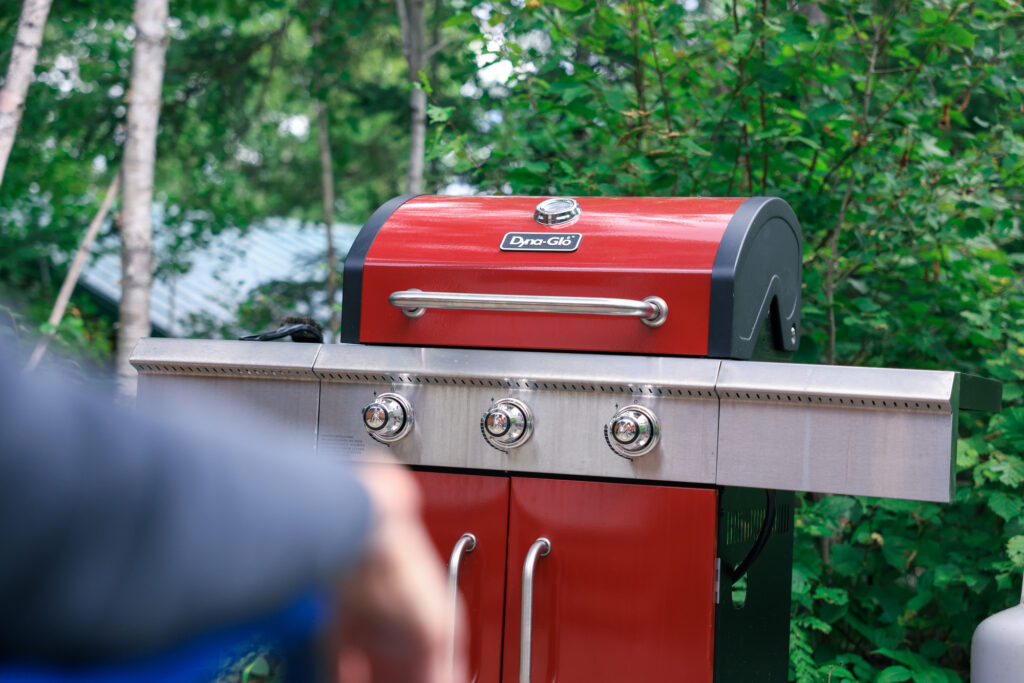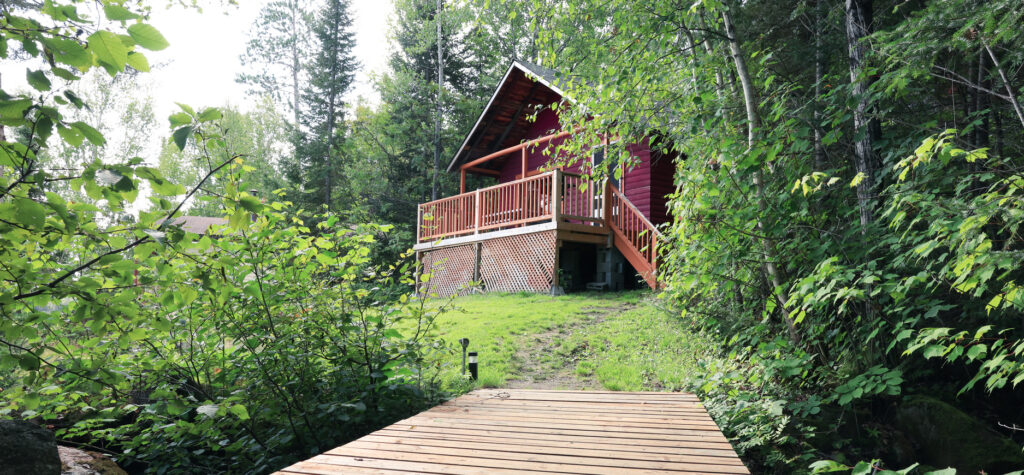 Onaping Lake offers nearly 80 kilometres of excellent fishing and beautiful scenery. It is a historically significant location having supported logging, trapping, and trading activities in Northern Eastern Ontario for many years. Memories of this past still dot the shorelines; retired Hudson Bay outposts, horse farms, vegetable farms, and schoolhouses.
Over 3,500 kilometres of shoreline, rocky points, islands, shoals, deadfall, and deep water support an excellent and productive fish population. While the lake is home to seven or eight varieties of fish, the most common species landed by our guests include, small mouth bass, pickerel, northern pike, and lake trout.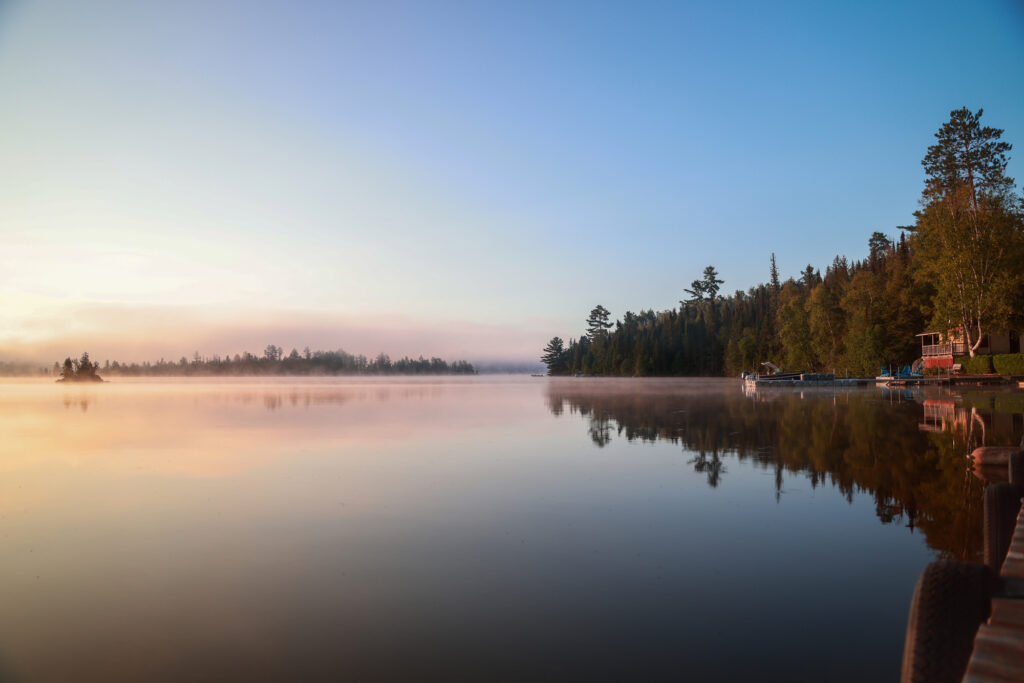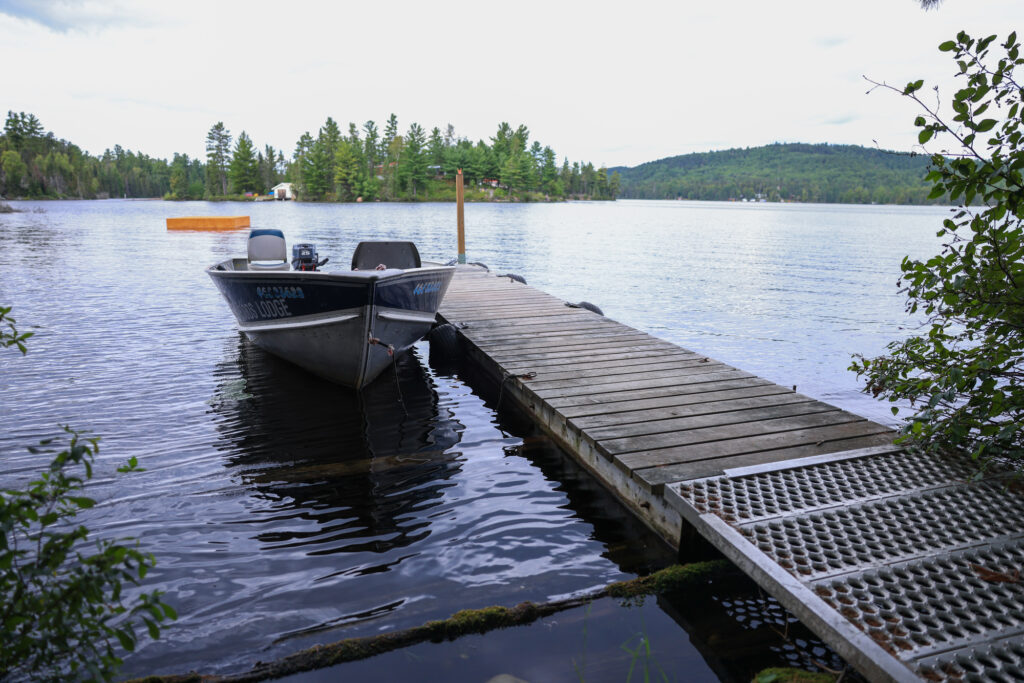 Your hosts or fellow campers will be happy to point out the local hot spots and direct you to the most productive spots on the lake during your stay. We fish with 16′ Lund fishing boats powered by 25 horsepower Yamahas equipped with PFDs, landing net, safety tote,  and swivel seats with backrests. Guides, boats, and motors are available on request.
Our guests can enjoy a variety of activities at the Lodge including fishing, boating, canoeing, swimming, sauna, lounging, biking, hiking, and nearby golfing is also available!
"The Northwoods Lodge is a special place for our Family. Serge and Tuula welcomed the Third generation of guests this year."

"If you enjoy fishing in a Northern Ontario setting, this is the spot! Rolling hills of boreal pines while you land bass, pickerel, and Northern Pike."

"If you are a lover of nature and appreciate its tranquility then this is the place for you."